Here's an example of a format I might use for the members list. Realizing that a web site is a public forum, we might not include member addresses, and we'll be sure to ask members before posting their phone numbers.
UNDER CONSTRUCTION
Abrams, Silvia (800) 555-1212
Adams, Jeffrey (800) 555-1212


Welcome New Members!
Here we'll include some information about new members, such as:

On February 6th. 2007 new inductee Rosie Lopez became officially a new member, her husband Rafael has also recently joined about a Month ago. Rosalie is President of Bay Casino Gaming Corp. in San Jose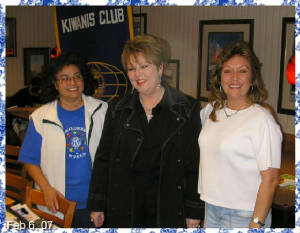 NEW MEMBER