Pueblo de San Jose Chapter

San Jose, CA Established in 1977
Pueblo de San Jose Kiwanis Club is an active community service club in San Jose, CA., and is part of the larger Kiwanis International. The club was established in 1977, on the 200th anniversary of the establishment of the City of San Jose in 1777, or as it was called in Spanish, "El Pueblo de San Jose de Guadalupe". The club has many years of community involvement, and many of the projects serve the Hispanic community. The group has about 25 members, many of them professionals or retired professionals working in law enforcement, real estate, insurance, entertainment, and hi-tech. They volunteer time and resources to help better the community.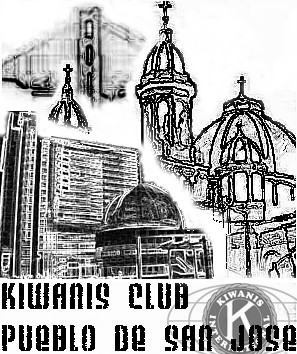 City of San Jose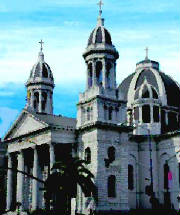 Casino Party is being planned for October 2009



San Jose, CA
Pueblo de San Jose KIWANIS CLUB

KIWANIANS PLEASE VOLUNTEER!

CONTACT THIS CLUB (Gloria) !

We all meet every First & Third Tuesday of the Month at Denney's Restaurant Corner of Alma & Monterey San Jose 6:30pm
Disclaimer Statement:

Neither Pueblo de San Jose Kiwanis Club or members of the Board of Directors make any representations as to the accuracy of information submitted for publication herein or published herein. This information is maintained by volunteers. These listings are provided as a Member service and are intended for their informational non-commercial purposes only. Pueblo de San Jose Kiwanis Club reserves the right to add, remove or edit postings at its discretion. The listing of an item does not represent any formal or informal solicitation or endorsement by Pueblo de San Jose Kiwanis Club on behalf of the individuals or organization referenced herein unless explicitly stated.
Pueblo de San Jose Kiwanis Club Copyright ©2007, 2008 All rights reserved.